Nadya's Sewing Instructions
Welcome to my Homepage!
In these pages you will find a lot of useful information that will help you create and make your own costumes for Oriental Belly Dance.

Have fun reading and I hope you'll find what you are looking for.

I'm glad to get some feedback or an entry in my guestbook.

These pages will be updated continuously, so come back soon!

Metric and english conversion utility

New Function: Search on Nadya's Sewing Instructions
New Counter for the english version:
Copyright © 2000-2012 by Nadya Barbara Becker - All rights reserved. Private use allowed.
---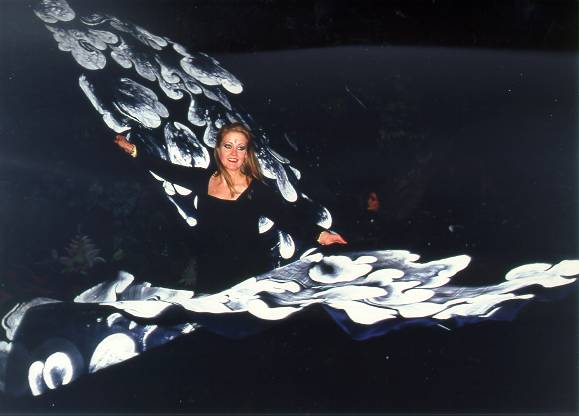 The element "Air" in Shahrazad's show: the world of Tara
---
---
Copyright © 2000-2012 by Nadya Barbara Becker - All rights reserved.
Last modified: